UKV Elite
Mains Water Cooler
Offering added enhancement through refined styling, the UKV Elite includes a larger dispensing area, integral cup dispenser and the option of sparkling water
Quick Quote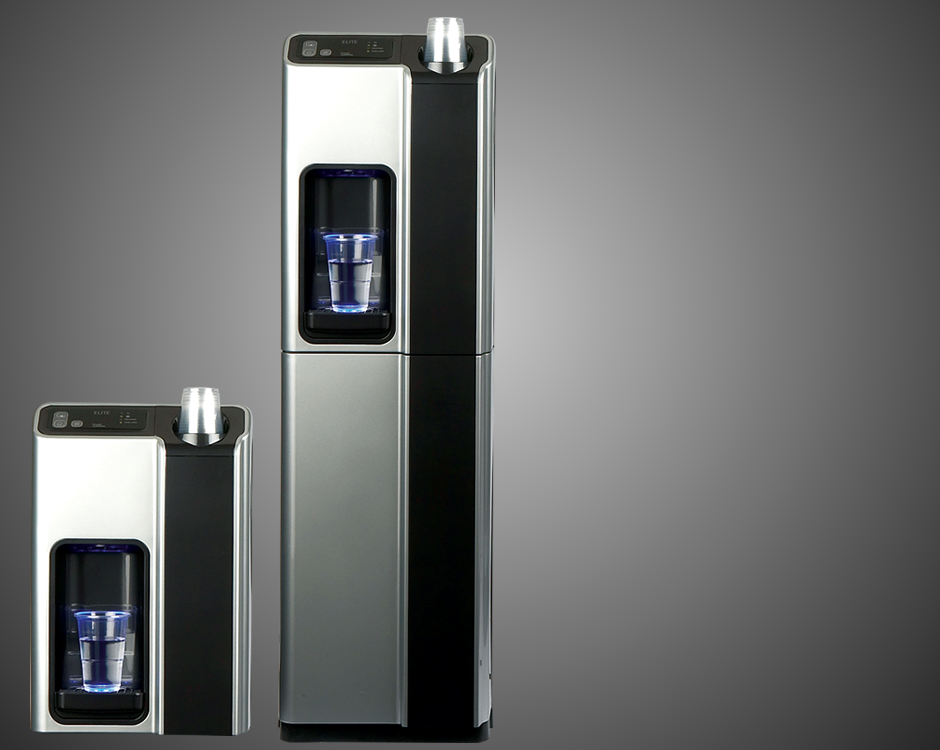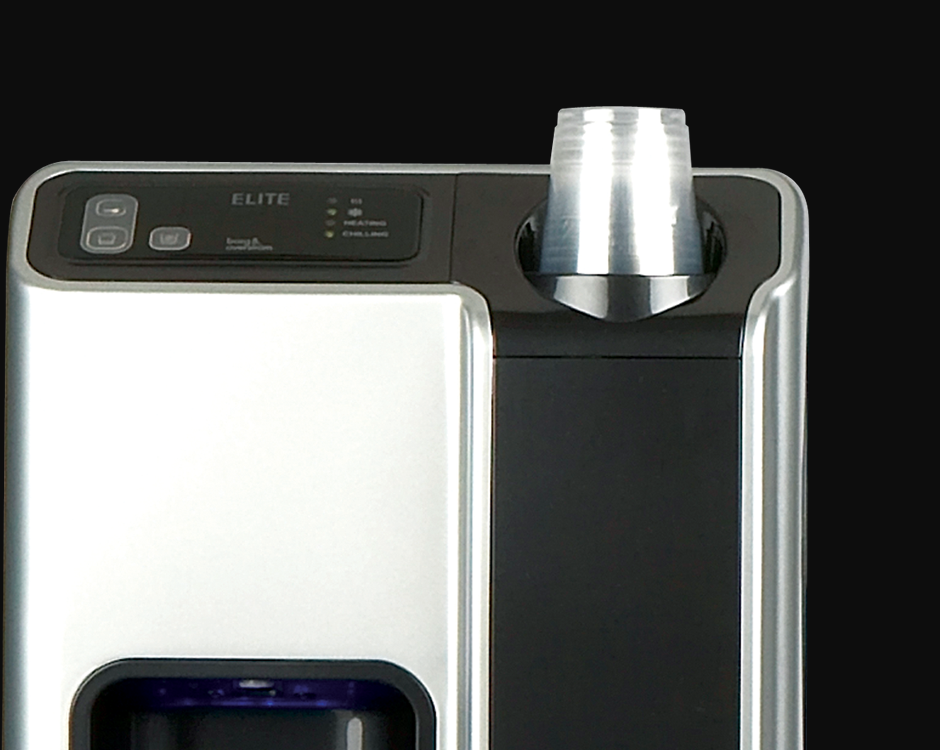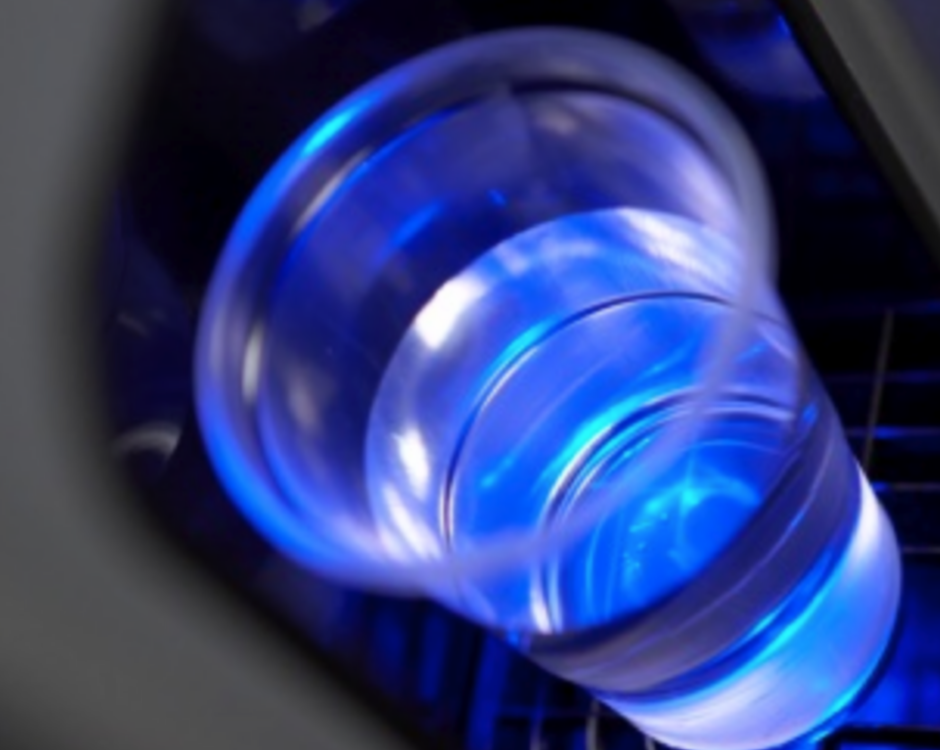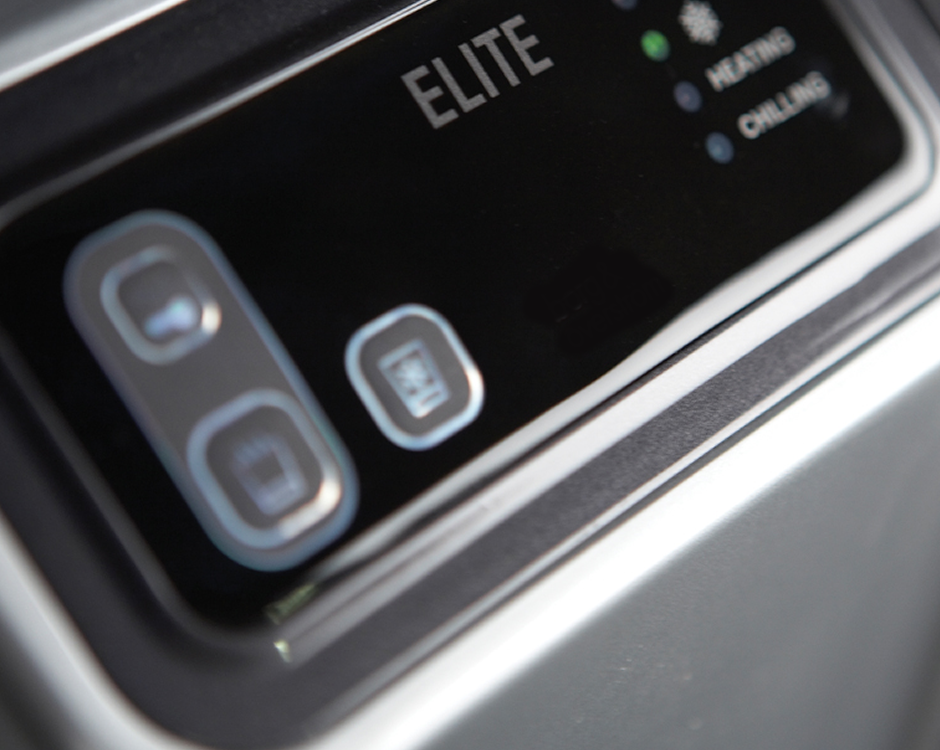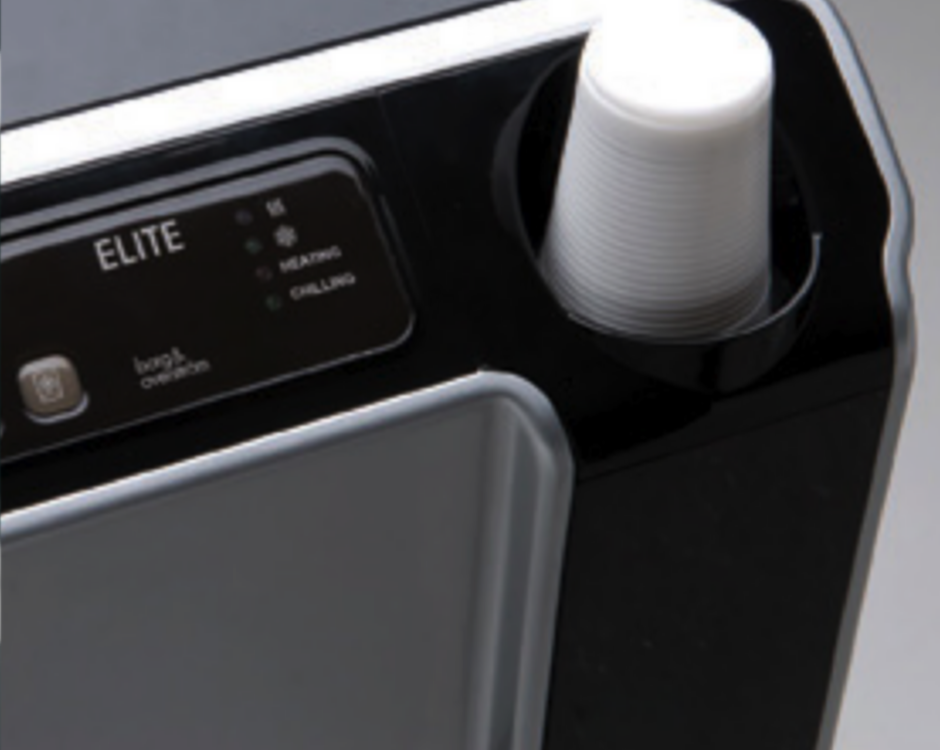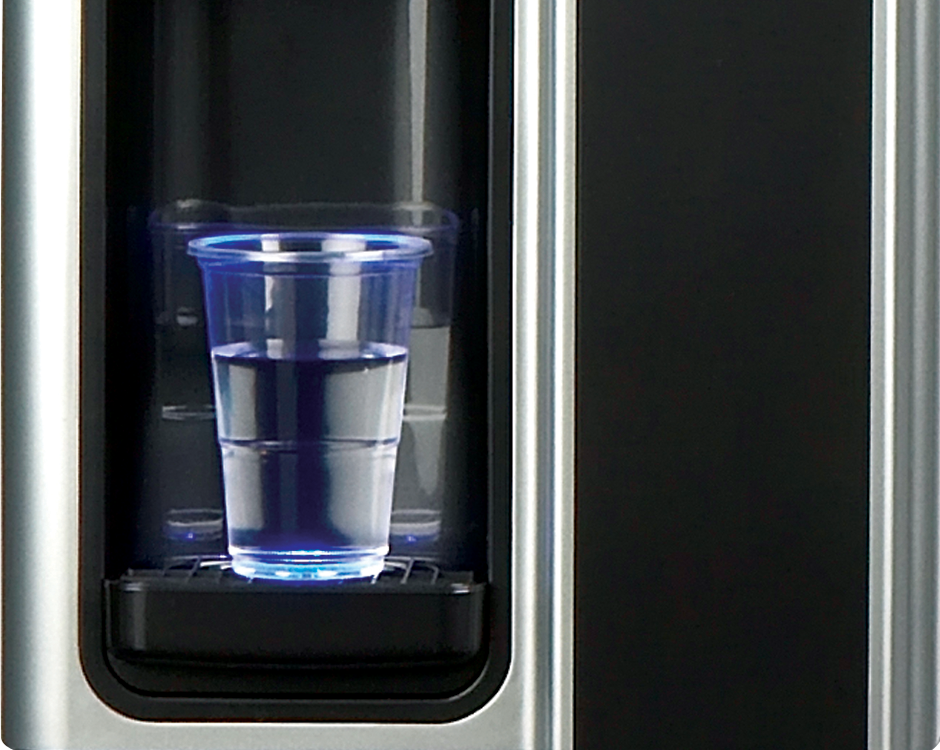 Elite Water Cooler
If you want to make a statement in your workplace; you can with an Elite Water Cooler from UKVending. This elegant machine offers hot and cold freshly filtered water that is hygienic and extremely easy to use with simple push button technology.
For sheer elegance of design the Elite Water Cooler from UK Vending will make the difference in your office or workplace. The stylish machine with modern looks made from stainless steel delivers both chilled fresh filtered water and hot water for coffees, teas, hot chocolates and soups.
The Elite water cooler is ideally suited for a wide range of workplaces as well as locations such as schools and universities; in fact anywhere where elegant design is a key consideration alongside superb reliability. The Elite comes with the option of an external cup holder as well as offering a choice of full floor standing or a table top version.
Keeping your staff hydrated at work is important as it has been proven to enhance their efficiency at work, so perhaps now is the time to invest in an UKVending Elite Water Cooler or to hire one from us.
Give us a call on 01634 304444 and see how one of our Elite Water Coolers could enhance your workplace.
Design
TWith its elegant design the Elite water cooler will suit any office, show-room or location where image and reliability are key. Push button dispensing is easy and hygienic keeping finger contact well away from the water outlet
Quality
UKV Elite office water coolers provide your staff and visitors with the highest quality fresh filtered water. Not only is water important for comfort, it is a legal requirement to provide easily accessible drinking water in work environments. Choose the Elite cooler for its reliability, design and capacity.
Refresh
The UKV Elite water cooler dispenses cold water to keep staff refreshed and hydrated and hot water to energise and warm. With the option of an external cup holder and the additional choice of either a full floor standing or table-top version, the Elite cooler caters to any work place environment.
Technical Details
COOLING SYSTEM - Direct Chill Compressor system with high quality hermetic and latent condensation. No additional fan required. Environmentally friendly R 134a refrigerant. Thermostatic control regulated between 4°C - 11°C.
Ice bank cooling system providing chilled mains pressure water via a coil of stainless steel and high pressure valves.
COLOUR Silver with Dark Graphite trim.
Floor standing Dimensions (WxDxH): 320 x 365 x 1060mm.
Storage Base Dimensions (WxDxH): 330 x 340 x 560mm giving ample space for filtration.
Hinged door with magnetic catch and where specified waste kit and leak detector devices.
Countertop Dimensions (WxDxH): 320 x 380 x 475mm.
Power Requirements 230v 50/60 Hz. Maximum Running Power Cold and ambient: 85W.
Cold Temperature - Direct chill 2°C - 11°C.
Removable Drip Tray: Yes
Throughput Per Hour - Direct Chill 18 litres cold 7°C
Throughput Per Hour - Classic 12 litres cold 7°C