Support for Flavia SB100
If you require support for your machine, there are a couple of ways to contact us.
Technical: Ring us on 01634 305555 if you have any problems with your Flavia machine.
Email: ukvsupport@ukvending.co.uk
Drink Supplies: Order from our on-line shop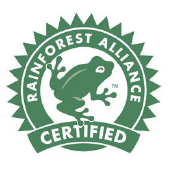 Upgrade your Flavia SB100
Free Collection

We will come and collect your old machine for free.

Free Recycling

We will arrange for your machine to be recycled
The FLAVIA FUSION coffee machine gives you the freedom to brew more than 30 luxury hot drinks, one delicious cup at a time. It's a combination of coffee maker, espresso machine and teapot all-in-one.
Luxury Drinks Range
Enjoy delicious ALTERRA COFFEE ROASTERS™ coffee, THE BRIGHT TEA CO.™ tea or speciality drinks such as the cappuccino or hot chocolate brewed from the most stylish and easiest to operate personal coffee machine.
Pure Freshness
The single-serve FLAVIA fresh packs seal in perfect freshness with every cup. Revolutionary FLAVIA technology brews direct from pack to cup, guaranteeing that every drink is completely pure
Hassle-Free
The FLAVIA FUSION brews any variety of drinks without the waste of a whole-pot coffee machine or clean up of an espresso / cappuccino coffee machine. Its convenience means you can spend more time enjoying your drinks.