Chocolate for a sore throat?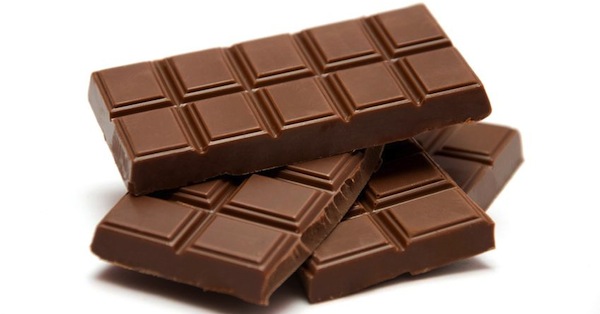 We've all had them, those coughs that hurt our throats and we reach into our medicine cabinets to get the tried and tested cures; but maybe we've been reaching into the wrong place because we should be reaching into the larder or fridge and taking chocolate to cure our hacking coughs instead.
One doctor, Professor Alyn Morice, head of cardiovascular and respiratory studies at the University of Hull, thinks that chocolate could be the miracle we've all been waiting for. The doctor aired his views in an article for MailOnline when he declared that the supporting evidence for his claims was 'actually as solid as a bar of Fruit and Nut."
His analysis follows studies into new medicines that contain cocoa when pitted against traditional standard linctus. The small scale study of 163 people found that those taking cocoa based medicines saw significant improvements within two days. Imperial College London is where the research was undertaken and they found that a compound called theobromine, an alkaloid in cocoa is much better at suppressing the need we all have to cough than codeine.
So how does it work?
It's all down to chocolate's natural stickiness, which lines the throat covering nerve endings and naturally suppressing the need to cough in a similar way to honey and lemon remedies.