Coffee logs are the future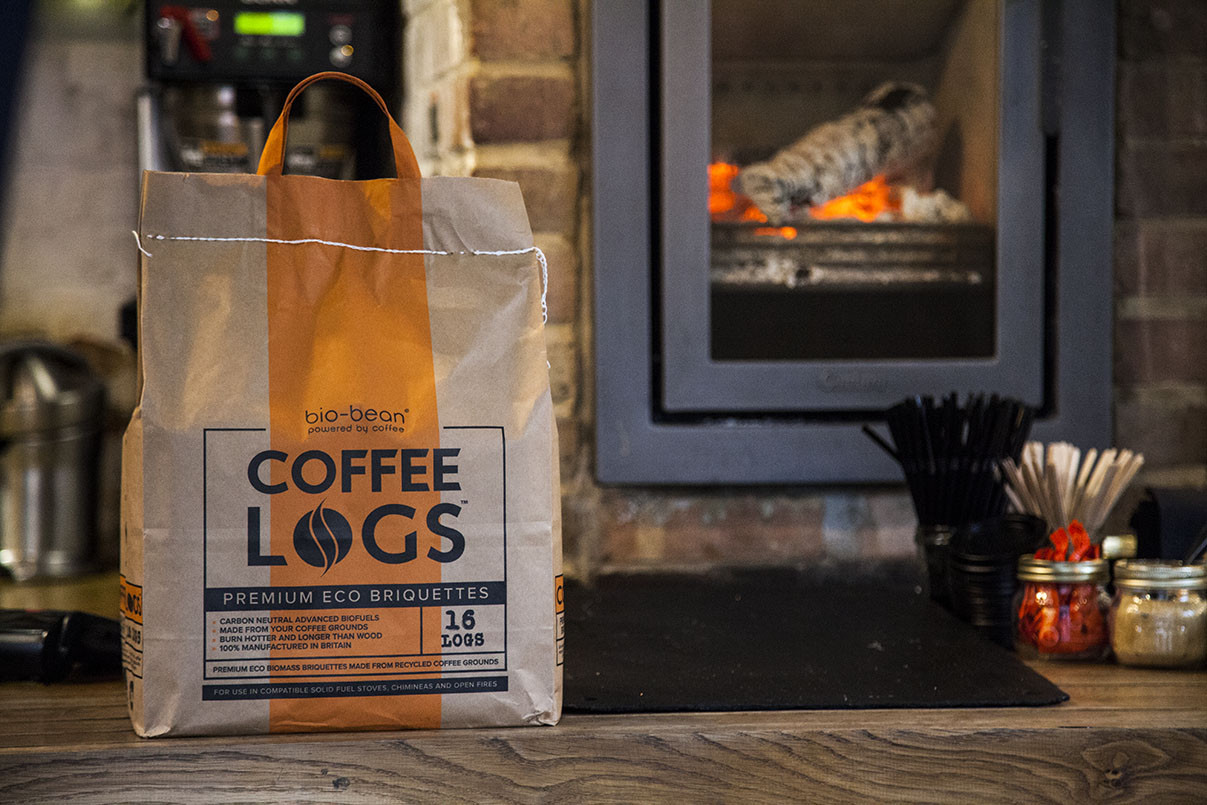 UK Vending Ltd's partnership with bio-bean, an award-winning clean technology company, means we can help our customers across the UK in the region, turn coffee waste into advanced new products.
Creating a second life use for a material is considered the ultimate solution to drive the circular economy, where waste resources are turned into new materials. Under this new partnership, coffee grounds can now be collected and recycled into Coffee Logs.
Each Coffee Log is made from the grounds of 25 cups of coffee and burns twenty per cent hotter and longer than kiln-dried wood. Recycling coffee waste generates eighty per cent less emissions than sending it to landfill.
As well as coffee grounds, UK Vending is also recycling all of its disposable single-use coffee cups used by its visitors. After collection, the cups are processed through a pulper to break down the fibres. Once this process is complete, the material can then be used in other forms of packaging.
As for UK Vending staff each has be given a re-useable cup made from bamboo, saving 1000's of paper cups being used every year.
UK Vending Ltd's initiative to adopt the waste system, 'Infinity', is just the continuation of the company's environmental journey and it is aiming to further improve its recycling rates of other materials too.
The team at UK Vending Ltd will separate waste at the point of disposal, using specialist recycling containers. By segregating waste early on, such as cardboard and metal, there is less contamination between streams.
"We're constantly reviewing our customer feedback and it's very clear consumers are increasingly concerned with companies' responsibility when it comes to its waste management," Martin Button added.